Bumpers & Recovery
Overlanders often have specific needs when it comes to front and rear bumpers and recovery devices. Simple, light weight and multi-purpose tools are the typical go-to of the overland community. Light weight and multi-purpose storage fore and aft of the vehicle are also sought after options for expedition and cross country travel.
The name says it all. Available for a wide variety of trucks, vans and SUV's Aluminess manufactures quality innovative all aluminum front/rear bumpers, racks and specialty expedition quality rear "swing-away" options for the overland lifestyle. Light and rugged, Aluminess aluminum designs reduce over all vehicle weight and enhance vehicle capability. Our pricing pdf features some of our most popular. Don't see what you're looking for? Just call us. We have loads of vehicle specific price sheets to share with you based on your requirements.
"Take the easy way out!"
Maxtrax needs no introduction. Possibly the most useful tool in the overlanders recovery arsenal; Maxtrax is the perfect tool for getting free of any boggy situation be it mud, snow or sand. Makes for a handy extension of the local boat ramp as well! Stocked in a variety of colors, free shipping is available to the lower 48. We also stock mounting pins for your racks in addition to the Maxtrax rear tire mount.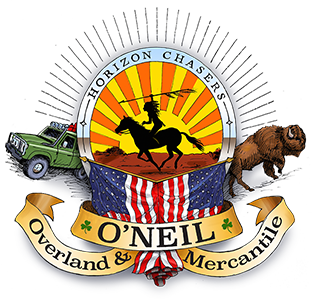 VISIT OUR SHOWROOM
O'Neil Overland & Mercantile
212-A Marray Drive
Chamblee, GA 30341