Dodge Ram 1500 CrewCab
With shorter 5′ 7″ bed: Raven Model
Dodge Ram 1500, 2500, 3500
With short 6′ – 6.5′ bed:  Hawk Model
Dodge Ram 1500, 2500, 3500
With long 8′ bed:  Grandby Model
*Dodge Ram 1500/2500/3500 trucks with the new "rambox cargo management system" are NOT a good fit for our campers. The truck bed is too narrow. Please call us if you are considering one of these trucks, as we don't currently have a camper model that will fit.
Dodge Dakota CrewCab
With short 5.5′ bed:  Swift or Fleet Model  (bolt down installation required).
Dodge Dakota Standard Cab or Ext. Cab
With regular 6.5′ bed:  Fleet Model
Dodge Dakota Standard Cab
With 8′long bed:  Please Call Us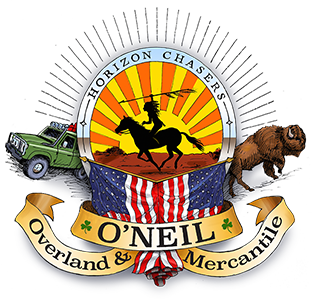 VISIT OUR SHOWROOM
O'Neil Overland & Mercantile
212-A Marray Drive
Chamblee, GA 30341